Cordwell Aero Aviation Art
Why stick stuff up on the walls, risking ridicule, damnation and reputation.
Art is a very emotive word that is defined as "The Creation of Beautiful Things".  In our superbly diverse modern world the major caveat added to that statement should be "All Things to All Men, and Women". So to be certain that art justifies its existence and expense, especially in a commercial sense, on the walls of an FBO for instance, the content has to be appropriate. Not only that, but it needs to earn its keep by creating an emotional connection with clients, provoking a response, inspiring the feeling of wellbeing and ultimately, and most importantly, subtly founding the confidences to be built upon.
Therefore you can't just bang any old image on the wall in any condition because the net effect could be negative, and all those confidences built by hard work and effort will be destroyed in seconds.
The biggest common denominator in all this is the brand a company has founded, and if appreciated, protected at all costs. So the images on the wall, on the web, on the business card, in the brochure need to reflect a commonality that supports the brand. Moreover, it is not just about the one image, it is all of them. Commonality, uniqueness, in each and every application.
Confidence as a concept is one of the most powerful selling tools in existence, it motivates people to buy things. Abuse it at your peril, because it really is a game changer, embrace the concept and you are ahead of the game. Another equally important concept is that pictures are window into one's own sole, where the content touches us all on a very personal level. Don't mess with this concept and ultimately be honest with the message and statement you are attempting to make. A try to avoid being too literal.
Eurocopter 355s Twin Squirrel, Title; Blue Squirrel.
Cordwell Aero Aviation Art

February 2015
Listed below are two of my latest works.  One image is of a 1930's 'Spartan Executive aircraft. A single engine monoplane of the inter war years when  aircraft development and production had slowed dramatically because of the glut of ex' military aircraft cheaply available on the civilian market. Spartan Aircraft confronted this trend head on and built the 'Executive' business aircraft.  Favoured by the rich and famous, including Marlene Dietrich and Howard Hughes.
My images can be printed on canvass, my favourite is 1.2m in width, and we can print on colour fast art papers to extremely high standards of quality framed or unframed. The new mediums I have successfully experimented with are polycarbonates reverse printed along with new techniques of printing on brushed aluminium.
In fact we can print at any size required and pretty much any medium you might care to think of. Even old distressed oak doors.
The exciting thing about images hung on the walls of businesses and individual homes is that they become focal points and will create impressions in the minds of whoever sees them.  And in business, especially in one as competitive as aviation, a lasting impression in your clients mindset is a brilliant advantage to have over your competitors. In an ideal world we want that impression to be positive. So many times companies fall at the first hurdle because of silly avoidable mistakes or lack attention to detail. It might be cold coffee, it may be a pilot strutting scruffily dressed, it could be dirty cars in the car park, in fact its probably a cumulative series of events which may include predictably uninspiring images hanging on the wall.
One of the issues I can fix for aviation based organisations is what goes on the walls.  I can either provide stock for my huge range of classic, military and business aircraft, or, I can shoot bespoke imagery either in both literal terms and creatively abstract. Detailed here as well is a close up of a Rolls Royce Trent engine with a different treatment.
"Spartan Executive"
"Rolls Royce Trent Engine"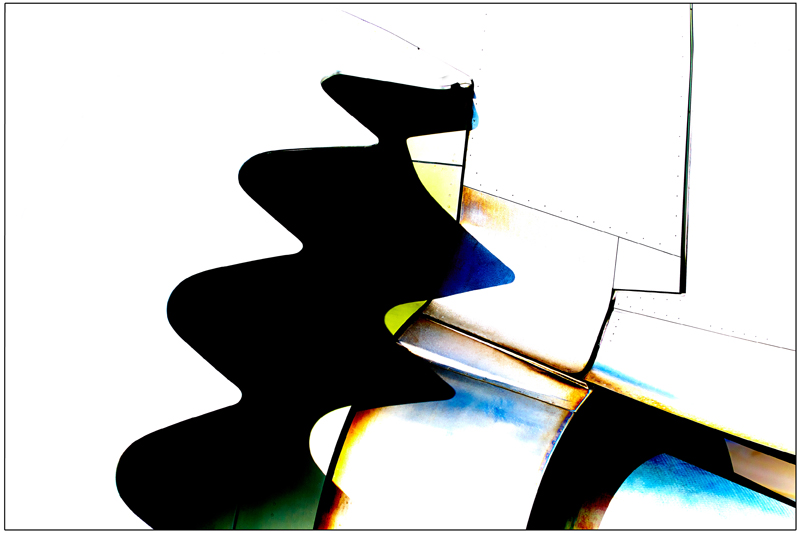 Nothing Ever Changes
February 1943, happy days.
After an airfield walk in Norfolk with a truly great chum, having retired to a local hostelry, the barmaid pulled out a box of pictures about the old B17 bomber base we'd just visited. And this image below was just one of the many snaps, a 1943 colour photograph. Nothing changes, great pictures will always happen, film or digital, amateur or professional. Keep snapping. By a weird coincidence I have actually met the Bombadier from this aircraft and got his autograph!

Want a good Walk?
You just got to do this. A prehistoric burial chamber you can actually walk inside in Wiltshire. Park in Avebury, do the stones and the pub, then walk due South.
The West Kennet Long Barrow. February 2014
Who wants to be a photographer?



January 2014
The sea of Tranquility is a lonely place, because you are probably the only one there and ever will be.  Proper photography is a solitary pursuit, one eye, one brain, one idea and one lens. No plurals, no help, no friends just you the light and the camera.  You can only reach the sea by a process of elimination. The harmony that is the sea is such an arduous task to achieve many fail without ever knowing there actually was a path in the first place. I'm not inferring that that there is a formulaic process to create an image that is the ultimate solution, but there are, almost subliminal controls, that once applied give up the clues in the problem solving task that is photography.  It's a lonely place to be because no one else sees it. Because they were not with you in the lens when the image was born, when the light was captured in a moment frozen forever in a halide digital flux.  There is no perfect image, merely perfect intentions, compromise is ever present and is both, friend or foe.  Balance, form, contrast, texture are the basic tools, the building blocks that facilitate creating a picture. The buttons, knobs, wheels, programs on the camera are there to degrade the picture, not build, because you only really need three things to create a picture.  As long as you understand form, balance and contrast you only need the light, an aperture and a shutter.  Anyone can take a photograph, put the camera on auto and snap away. But very regrettably all you will have become is a photocopier.  Photography is the fine art of manipulation; it is not what you include that makes a wonderful image it is really more a case of what you choose to exclude. And once you've made all those choices, balanced the light, chosen the moments, appreciated where the contrast lies, analysed the form, manipulated the perspective, picked your spot, then you may be on the path. And the pure pleasure in reaching a point where an image of your creation reduces you to tears of joy, you know you've reached the sea.  Then and only then, finally, you will never be alone.